Internet Of Things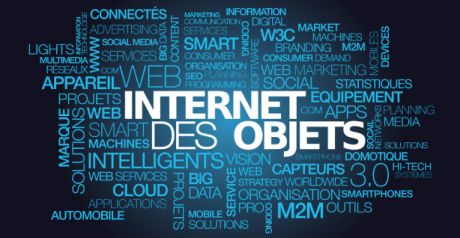 Internet Of Things
IoT (Internet of Things) service refers to a comprehensive offering that focuses on leveraging the power of interconnected devices to collect, exchange, and analyze data for various applications. This service involves the deployment, management, and integration of IoT devices and systems within an organization's infrastructure. The IoT service provider assists in designing and implementing IoT solutions tailored to the specific needs of the client. They help connect devices to the internet, develop custom IoT applications, and ensure seamless communication and data flow between devices and backend systems. Additionally, the service provider may offer data analytics and visualization capabilities to derive actionable insights from IoT-generated data. The IoT service enables organizations to optimize processes, monitor assets, automate operations, and improve decision-making by harnessing the potential of connected devices. It empowers businesses to leverage IoT technology to drive innovation, enhance efficiency, and unlock new opportunities across various industries.
APIGee
APIGee est un API Management
La gestion de l'API (API Management) est le processus d'édition, la promotion et la supervision des interfaces de programmation d'applications (API) dans un environnement sécurisé et évolutif.
Il comprend la création de ressources de soutien aux utilisateurs finaux qui définissent et documentent l'API.
L'objectif de la gestion de l'API est de permettre à une organisation qui publie une API pour surveiller le cycle de vie de l'interface et assurez-vous que les besoins des développeurs et d'applications utilisant l'API sont respectées.
logiciel de gestion de l'API peut être construit en interne ou acheté comme un service par un fournisseur tiers comme Apigee
Les outils logiciels de gestion de l'API fournissent généralement les fonctions suivantes:
Automatiser et contrôler les connexions entre une API et les applications qui l'utilisent.
Assurer la cohérence entre plusieurs implémentations de l'API et versions.
Surveiller le trafic des applications individuelles avec un module Analytique.
Assurer la gestion de la mémoire et la mise en cache pour améliorer les performances de l'application.
Protéger l'API d'une mauvaise utilisation en l'enveloppant dans des procédures et politiques de sécurité (Basic, OAuth, Quotas, Spike, ...).
Gerer les politiques de monetization de l utilisation des APIs Les outils de gestion de l'API sont capables de convertir SOAP, interfaces JMS ou MQ existants en API RESTful ou contenu JSON.

Message Queuing Telemetry Transport
MQTT (Message Queuing Telemetry Transport) service involves the implementation and management of MQTT protocol-based communication systems. This service focuses on establishing efficient and lightweight messaging between IoT devices and applications. The MQTT service provider assists in setting up MQTT brokers and clients, configuring message topics and subscriptions, and ensuring secure and reliable message delivery. They enable organizations to leverage the publish-subscribe model of MQTT, where devices publish messages to specific topics, and subscribed devices receive those messages in real-time. The MQTT service facilitates seamless data exchange and synchronization between devices, enabling efficient IoT communication and interoperability. This service is essential for organizations seeking to implement scalable and reliable IoT solutions, as MQTT offers low bandwidth overhead, minimal power consumption, and support for intermittent network connections. With MQTT service, businesses can achieve efficient data transmission, real-time monitoring, and effective control of their IoT ecosystems.
Formafast
Rue du Lac Windermere, Byzance Center, Bloc A - 1053 Les Berges du Lac - Tunisie
Tel: (+216) 31 400 501
Fax: (+216) 32 400 501
Mobile: (+216) 55 666 600
E-mail: contact@formafast.com